Would you believe me if I say that you can lose up to 15 pounds in just 21 days by exercising just 30 minutes per day? It might seem too good to be true! But the NEW revolutionary program launched by Autumn Calabrese in collaboration with Beachbody is making it happen. It's flying out the doors and into people's homes.
I call 21-day Fix revolutionary, because the program puts together brand-new dietary rules and simple fitness routines that builds a habit of healthy eating that is simple! No counting calories or points!
21 Day Fix Results: What Will You Get?
Test groups have lost an average of 15 lbs during each cycle of the following the 21 Day Fix routines for 21 days. In the end, you can keep the weight off if you keep on practicing the portion control system and learn to adopt healthy eating habits.
21 Day Fix Program Review:
Autumn brings you a program that places equal emphasis on the nutrition and fitness component. Let us review:
21 Day Fix Workout Plan:
The workouts included in the program are 30-minute each for 21 days. The fitness routines are simple and even have a modifier to show how to simplify the moves. The basic type of exercises you will do during the 21 Day Fix Workout will include Pilates, strength, yoga and cardio and low-impact resistance moves that can be done with the use of little equipment.
The 7 workout routines will repeat for 3 weeks.
But the program doesn't not just finish yet. Here is how the 21 Day Fix nutrition plan looks:
21 Day Fix Nutrition Guide:
Like it is said, "Abs are made in the kitchen." Proper portion size is the key to success in 21 Day Fix program. Nutrition is the key ingredient for healthy weight loss and its success, and Autumn introduces portion-size control technique to support healthy eating and better nourishment for the body.
Most of the people just focus on working out and have hard time managing their diets properly. You can lift all the weights you want, but if you are not feeding yourself with the right fuel, you will not see results. With the help of color-coded, perfectly portioned containers, Autumn gives you a simple diet guide to get fast results.
It's all about portion control – not a fixed diet!
The plan is simple and can be adopted by anyone to get better health. No food is off limits, but you will be taking everything in moderation. The items are easy to shop for, simple to prep, and eat. All you need is included in the program: food storage container and a Shakeology shaker cup that is perfect for managing your meals properly while taking away the guesswork out of weighing, measuring, or counting calories, carbs and points.
You can always adapt with the meal plan to meet your needs by using the materials that come with the program purchase. But make sure you follow the directions properly.
How to Buy the 21-Day Fix Program?
Beachbody has launched the product and has seen a demand that is much higher than projected, so get get your order in now to reserve your program and get started with this lifestyle change program.
If you are ready to simplify your fitness, here are the three options to purchase 21 Day Fix:
21 Day Fix Challenge Pack: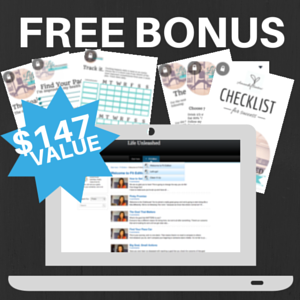 The discounted 21 Day Fix Challenge Pack, which includes the 21 Day Fix Base kit and Shakeology will be on sale through the end of February 2014 for $140!! Plus you get FREE shipping on the purchase of 21 day Fix Challenge Pack. After February, the program will go to it's regular price of $160 + shipping).
You're also eligible for a FREE Bonus when you purchase the 21 Day Fix Challenge Pack! You'll be contacted via email about Life Unleashed, Fit Edition when your purchase is confirmed.
Buy 21 Day Fix Challenge Pack
21 Day Fix Base Kit:
The price for 21 Day Fix Base Kit is $59.85 and will be available with free shipping through February 2014. It includes:
Start Here Guide with Workout Calendar
3-Day Quick Fix * Eating Plan
24/7 Online Support
7 workouts on 2 DVDs (Dirty 30 workout, Total Body Cardio Fix, Upper Fix, Lower Fix, Pilates Fix, Cardio Fix, Yoga Fix)
7 color-coded portion-control containers
Shakeology shaker cup
Plyo Fix Workout (Free Bonus when ordering through me as your Coach!) 
21 Day Fix Ultimate Kit:
Retails at $119.70, the Ultimate kit has everything from the 21 Day Fix Base Kit and
Insulated Tote * Large on-the-go container
2 Ultimate workouts: Flat Abs Fix, Barre Legs
1 pro-grade resistance band (15 lbs)
Get Your FREE Bonus!
21 Day Fix program will help you with healthy lifestyle change that will get great results in helping you meet your goals.
Get ready to fix your health and fitness habits and gets fast results!
Place your order today! Challenge Pack purchases make you eligible for free access to Life Unleashed – Fit Edition, where you'll receive additional support and tons of FREE Bonus information!
Comments
comments